Wie wir morgen lieben, leben, essen und sterben werden
Willkommen in Roboterland? In ihrem eindrucksvollen Debüt nimmt uns die britische Journalistin und Dokumentarfilmerin Jenny Kleeman mit auf eine faszinierende Reise in die Welt von morgen – die schon heute entsteht.
Die technische Entwicklung wird bald alle Bereiche unseres Lebens komplett verändern: wie wir geboren werden, essen, Sex haben und sterben. Kleeman trifft die Entwickler von Sexrobotern, von Organen und Fleisch aus dem 3D-Drucker und von künstlichen Gebärmüttern. Hautnah beobachtet sie, wie High-Tech-Erfindungen unseren Alltag erobern.
Was macht diese radikale Veränderung mit uns? Werden wir in Roboterland noch menschlich sein? Eine hochspannende Live-Reportage aus den Labors unserer Zukunft, in denen die Grenzen des uns Bekannten radikal verschoben werden.
Roboterland – Das Buch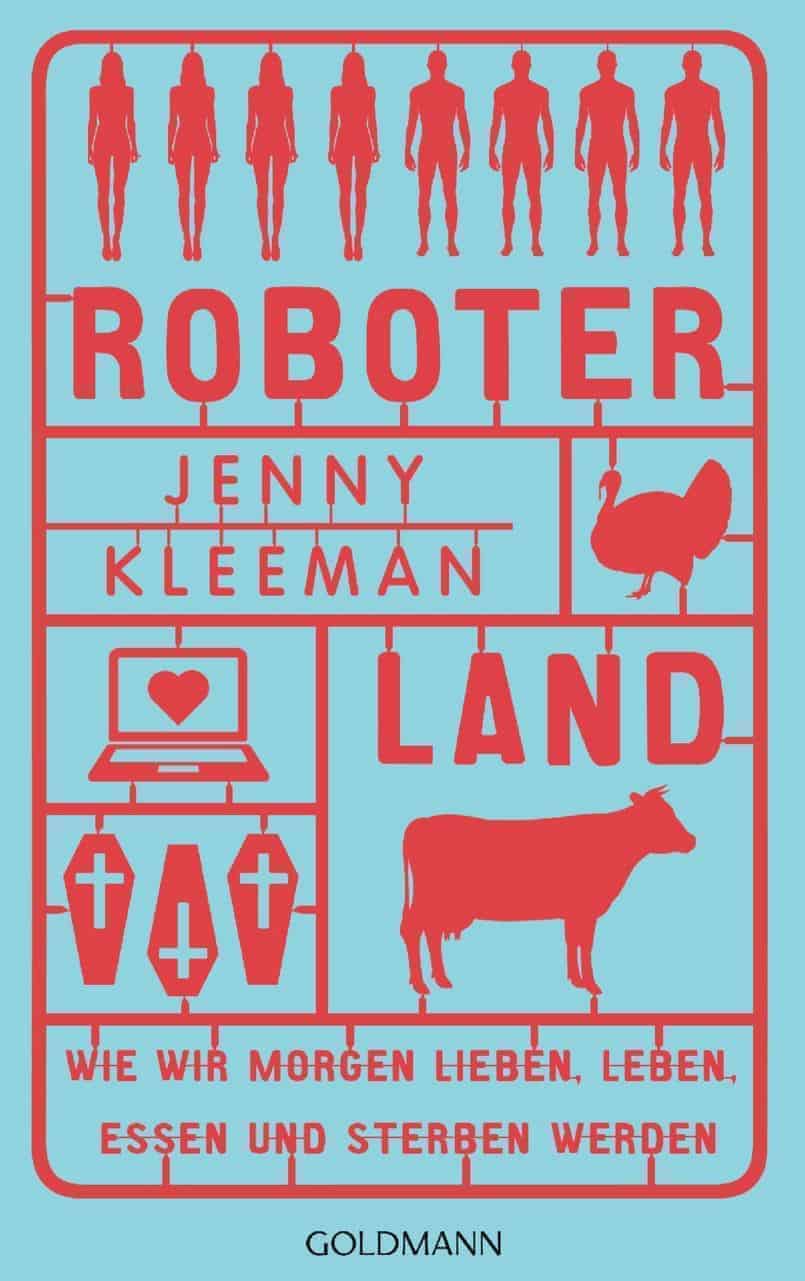 DEUTSCHE ERSTAUSGABE
Aus dem Englischen von Petra Pyka
Originaltitel: Sex Robots & Vegan Meat: The People Changing Birth, Food, Sex & Death For Ever
Originalverlag: Picador/Pan Macmillan
Paperback , Klappenbroschur, 416 Seiten, 13,5 x 21,5 cm
ISBN: 978-3-442-31601-4
Jenny Kleeman ist eine preisgekrönte Journalistin und Filmemacherin. Sie studierte in Cambridge Politik und Sozialwissenschaften und reist auf der Suche nach spannenden Geschichten und Persönlichkeiten um die Welt. Kleeman lebt in London und schreibt unter anderem für den Guardian, The Times und The Sunday Times. Für BBC und Channel 4 hat sie diverse TV-Sendungen gemacht.